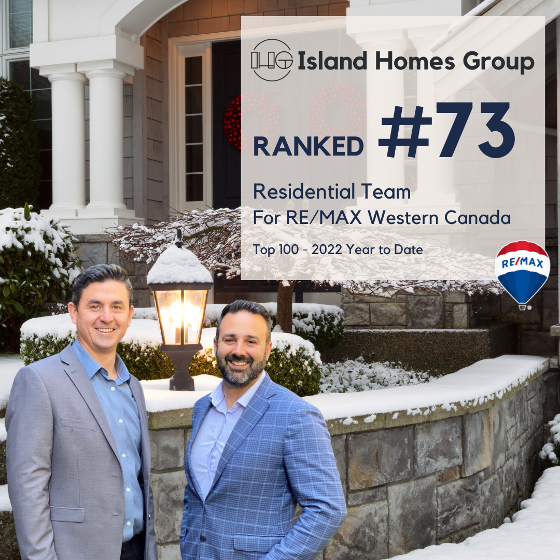 We Made The Top 100 Teams!
We received the wonderful news that we had made the Top 100 year-to-date list for RE/MAX Western Canada Teams in Residential Real estate!
For the month of October, we ranked #73, and we are so very grateful for all the help and support we've consistently received from all of our clients, friends and family!