It's important to know what to look for and how to act when touring a potential home.
Follow these tips to put your best foot forward.
Refrain from making much commentary about a home while you're touring it because homeowners could be eavesdropping via smart home technology or nanny cams.
Keep a poker face when you're touring homes. If you seem too enthusiastic, you lose some of your negotiating power.
Take a look at the home's floors; they tell you a lot about how well the property has been cared for and its condition.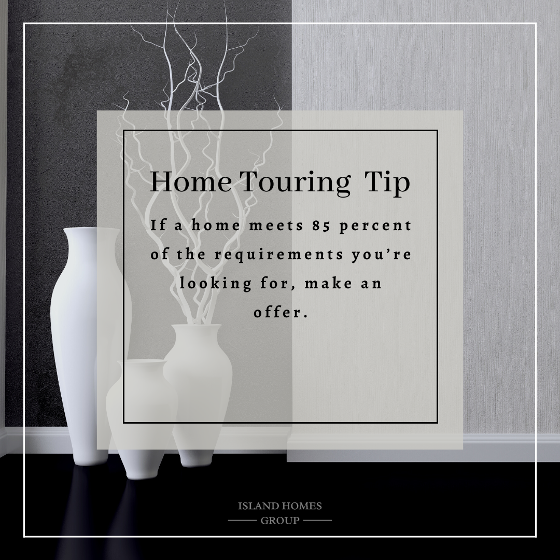 If a home meets 85 percent of the requirements you're looking for, make an offer.
If you're thinking of buying and would like some tips or assistance, reach out to us!